The Côte d'Azur resort is expected to be open for business at Kleindinest Group's The Heart of Europe project in the last quarter of the year.
Designed as six islands, The Heart of Europe is a US$5bn development two miles from the coast of Dubai. Conceived to provide European culture, dining experiences and hospitality to the modern city, one of the islands' largest destinations is the Côte d'Azur resort.
Being built on a plot of 43,442 square metres, Côte d'Azur will comprise four boutique hotels – Monaco, Nice, Cannes and St. Tropez – each named after the cities dotted along the French Riviera.
Once complete, the four hotels together will provide 796 standard suites, 61 suite rooms, 32 star suites and four super deluxe suites. Each property will boast direct beach access, with games rooms, fitness facilities, spas, beach cabanas and Mediterranean-style restaurants all planned for the resort.
The four hotels will be connected by a 12,000 sq m swimming pool, with its heat generated by solar panels.
"The completion of the elevation works and topping out of the four hotels mark an important milestone in the development of the Heart of Europe Island and our strong commitment to deliver the project by the end of the year, despite the current economic slowdown caused by the COVID-19 pandemic," Josef Kleindienst, chairman of Kleindienst Group, said.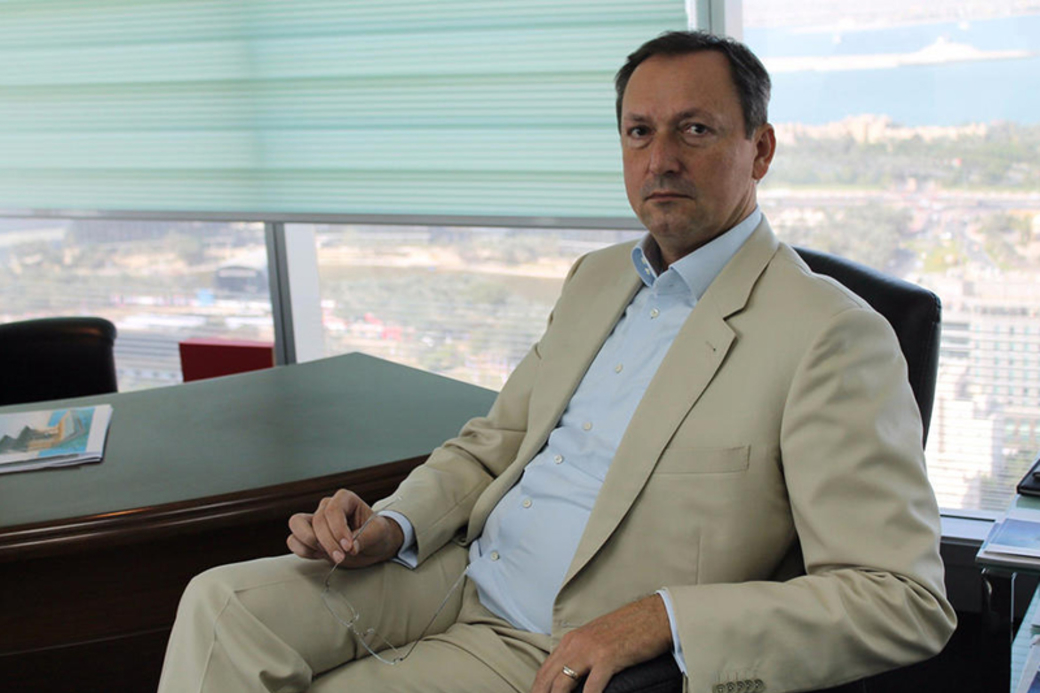 Josef Kleindienst
Côte d'Azur will also be strategically located next to the 1km climate-controlled Rainy Street,where it will rain on command, whilst maintaining an ambient temperature of 27C as well as 5kph winds and 60 percent humidity, in order to mirror the summer climate in southern Europe.
The Rainy Street will have a boulevard setting filled with street cafés, restaurants, retail outlets, fashion and souvenir shops.
A Rain Forest will be planted with more than 100 types of exotic plants and palm trees right next to Monaco hotel and the Rainy Street. The forest will also have a sustainable irrigation system with recycled water and rain will fall on command to create a refreshing micro-climate. The Rain Forest will deliver a new sustainable entertainment and educational experience in Dubai.
"Once open, guests will enjoy year-round European festivities, the Rainy Street, the record swimming pool and the rain forest that will bring the European ambience closer to the Heart of Dubai, especially during the summer months. All these sustainable innovations, we believe, will reposition Dubai as the most preferred tourism destination in the world and the Heart of Europe will be at the heart of all these attractions!" Kleindienst said.
Source: https://www.hoteliermiddleeast.com/business/hotel-pipeline/118867-cote-dazur-resort-to-open-this-year-on-dubais-the-heart-of-europe