Asset Owners/Managers: Your Path Forward
By Robert Post CEO, Knowland | September 13, 2020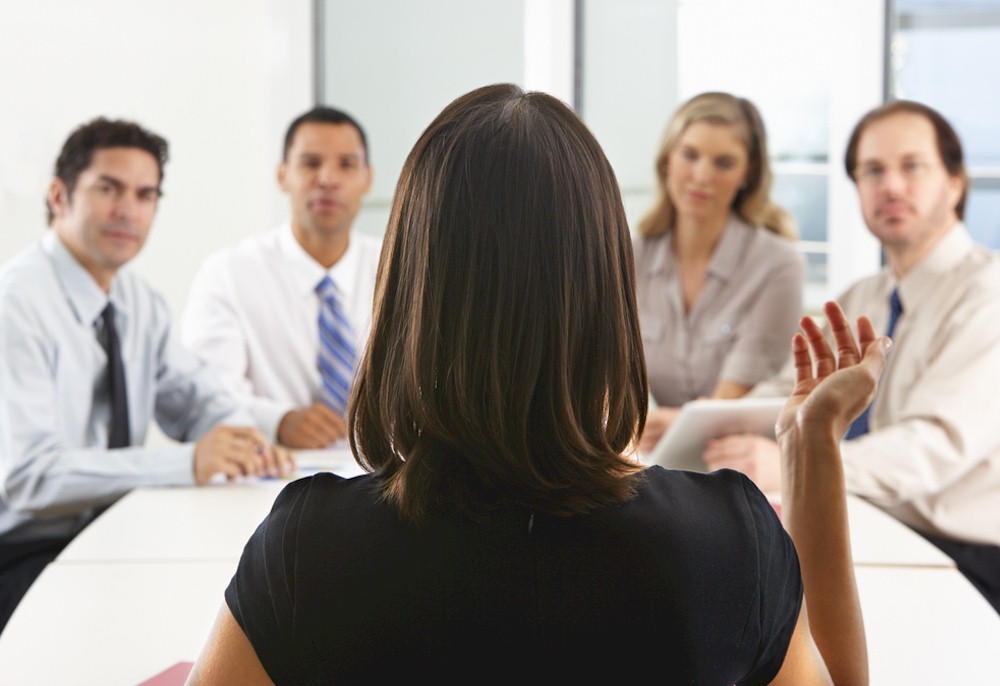 Congratulations! If you are reading this and still have your properties operating at some level, you've survived the first wave of COVID-19 and the economic recession/depression that has accompanied it. As much as I would like to announce that bad news is largely behind us, we actually face something much more complicated for the next 24+ months: uncertainty.
Uncertainty around the virus, how the public will respond, therapeutics vs. vaccine, but the endless amount of speculation is frankly wasted effort. In human history this isn't the first time a pandemic and recession have impacted the human race. So, although we may want to think it's "unprecedented", it's really not. What is important is not the conditions as much as how we (as individuals and companies) choose to react and how we find a way to conduct a level of business.
Despite awful conditions and the one step forward, two steps backwards dance in Texas, California and Florida, would you be surprised if I told you that group events increased in top markets 127 percent from the beginning of June to the end of July? You shouldn't be. The desire for humans to gather, meet, celebrate, etc. is embedded in our DNA, and although we have to modify our behaviors for safety, that will continue. There are two simple questions I have for those of you who own or manage assets:
Did your sales teams know about these events?
Were they out there hunting for the business?
The likely answer to both questions is "no." Before you ask who is to blame, you might want to consider if the actions you have taken to protect the asset might be the cause; which means the who might be you. Cutting sales staffs to the bone or using them to run other parts of your hotel means they aren't out there looking for business as it returns. Additionally, if you haven't explicitly charged them with hunting, they might be waiting for non-existent RFPs to materialize.
My point is, there is business out there. Which means there is an opportunity to prospect and compete for it. It may only be 10 percent of what existed in first quarter 2020, but every dollar extends your life in this business, so why would it be acceptable not to pursue those opportunities? There are five elements of leadership that asset managers need to exhibit and demand of their teams. Those who exhibit these traits will come out of this recession in a superior position:
1. Confidence
Do you personally have confidence in the future and does your team exhibit the same? Confidence is not the same as 'happy go lucky' views of the world, rather it is recognizing the challenging circumstances and believing in your team, your customers and your ability to serve them better than any of your competitors. If you don't believe that, why are you in this business?
Confidence should extend to your safety procedures, processes, and the belief you can and will protect your guests, your staff and anyone who utilizes your properties. Hospitality is a gift: the chance to serve the public and change their lives if for only a few hours. In this time of trouble, it is a special honor and you and your teams should have the confidence and pride to believe you can deliver it.
2. Action
It shouldn't be necessary to trot out all the old sports analogies about offense vs. defense. Leaders are predisposed towards action. This action should extend to your sales efforts. Uncertainty exists with both buyers and suppliers. Now is the time to act to allay those fears. Chances are your brands, or even your operations teams, have put carefully thought out action plans on how to keep everyone safe. But you shouldn't depend on customers trusting you.
Now is the time to do. Your sales team needs to be talking about what your team is doing to protect everyone who comes into your hotels. Do you think a meeting planner would prefer to read about it on some anonymous website or hear about it from someone they know and trust? Which is more inspiring? The conviction of a trusted advisor or carefully constructed generic words everyone knows is handled by marketing. Knowing that your staff believes in the process and is confident talking about it will go further in driving home the point than anything else you can do. There won't be a "COVID all-clear horn" blowing to tell customers it's safe. Your sales team, pro-actively checking on them, on their business, and their future is what will convince them.
Demand is not going to invent itself overnight. It's going to need coaxing, priming the pump, or whichever analogy you prefer. But nothing replaces the human interaction, and in fact, an effective sales team is the ONLY thing that is going to prime the demand pump in the next 24 months. Is your team waiting on inbound RFP's? If so, you're going to have a long wait. Meanwhile your competitors will be out there, hustling business away from your hotel.
3. Sales
I could wax poetic on how hotels have under invested in sales teams over the past decade, how they've allowed 3rd party intermediaries to gut their efforts with 'drone like' responses to voluminous and pointless RFPs. All leading to the lowest common denominator, price, to the hotel's detriment. The reality is, COVID has afforded us a chance to reset the table. You have the chance to reevaluate your sales staff and determine if you have the right people to excel in a hunting environment. If you don't, then it's time to find a hunter sales leader to build a small but highly effective team.
If you want to make it to breakeven levels, and then to profitability, you need group business. In this very uncertain world, the only realistic path to these levels is to prospect. Your sales team needs to find business and bring it back home. Alternatively, you can cut your costs to the bone, sit back and wait for 2024 (McKinsey and Company's forecast for when hotel business will return to 2019 levels). Do you have the financial resources to do that? If not, hunting and a team of hunters is your only option.
4. Inspire
Even the most dedicated salespeople lose their confidence, it is your job to bolster their spirits. As employees adjust to how, when and where they work, it's a great opportunity for employers to do a better job at what they already know is important. Brandon Hall Group's 2020 Employee Engagement Study revealed several significant steps to improve engagement and keep employees motivated, including creating a sense of belonging, enabling teamwork and collaboration and recognizing and rewarding good work to name a few.
Whether that is celebrating the small wins, encouraging them to keep trying, or sometimes offering a swift kick in the pants, each day you will need to provide something to keep your sales team motivated and engaged. As your employees adjust to their new reality, it will be key to creating the best learning experiences possible under the circumstances.
5. Investment
Chances are you've made some significant spending cuts across all areas of your assets. Now is the time to reinvest in your sales process. This is not about the people (although you need that investment as well), this is about the tools they need to do their jobs. Expecting them to hunt for new business from the quagmire that is likely your CRM is tantamount to sending them into the woods unarmed. The ability to invest even when you might not be able to see the return is a true hallmark of leadership.
It would be nice to say the worst is behind us but, honestly, we don't know. What we do know is if we don't start leading again, things will get worse. What you do in the next six months to position your sales team for success will determine how your hotel performs in 2021 and beyond. There won't be a magical "all clear" sign. There will, however, be small green shoots here and there. Marshalling your resources and positioning your team to pounce when those shoots appear is the only way to guarantee success. Taking a wait and see approach is a guaranteed recipe for failure.
Conviction and courage are the only way forward. That comes from leaders, it comes from you. Now is the time to set the bar higher. Create a sales team of high performers and incentivize them to hit new and different sales goals. Sales teams are competitive by nature, so use that to your advantage. If you do it right, you will be one of those companies looking back at COVID with pride and profit as to how you navigated through the storm.
HotelExecutive retains the copyright to the articles published in the Hotel Business Review. Articles cannot be republished without prior written consent by HotelExecutive.